Chapel Hill Water Filtration Installation, Analysis, & Repair
Your home's water quality isn't something you should have to worry about. At Progressive Service Company, our Chapel Hill plumbing team provides water filtration services to ensure that the water your family drinks is safe at all times.
Call Progressive for water quality testing and water treatment as well as installation and repair of all types of water pumps and water filtration systems. If you're concerned about your water quality, our team of Chapel Hill water specialists will perform a thorough test and analysis, sharing the results with you and recommending next steps. Our water filtration services include: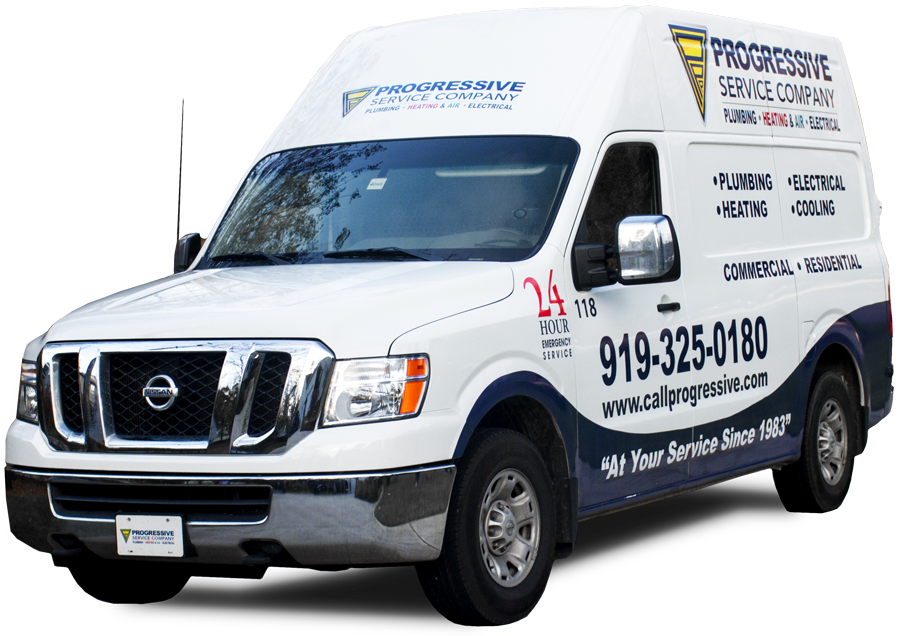 Water filter installations & repairs
Water heater installations & repairs
Water quality analysis & treatment
Sediment removal
pH balancing
Well pump installation & repairs
Video drain & well inspection
Water softener system installation & repair
Flow rate improvement
At Progressive Service Company, we're Chapel Hill's water filtration experts. When you're curious about the quality of the water in your home, trust Progressive to provide skilled analysis and effective treatment and filtration services.
Progressive is proud to provide water filter installation and other water filtration services to customers in Raleigh, Durham, Apex, Cary, Chapel Hill, Morrisville, Burlington, Carrboro, Wake Forest and the surrounding areas.
Contact Us Today Claim a Coupon