24/7 Raleigh Emergency Plumbing, HVAC, & Electrical
A broken water heater. A flooded basement. Ruptured pipes. Plumbing emergencies happen, sometimes at what seems to be the most inconvenient time possible. But, there's no need to worry. Progressive's team of Raleigh plumbers and commercial plumbers are available, day or night, even on holidays. With quick, reliable 24/7 emergency service, and 120 trucks, Progressive will be there to take care of your plumbing problems, guaranteed.
We staff our phones 24 hours a day, 7 days a week. So no matter when you call, day or night, you'll always get live support. Guaranteed.
Our qualified Plumbers have the knowledge and expertise to solve any plumbing issues that wreak havoc. All of our service vehicles are fully-equipped with all of the tools that our plumbers need, so you can count on your issues getting fixed quickly and correctly. We offer no overtime charges for residential plumbing emergencies on weekends.
We know how stressful busted pipes or flooded areas can be, so Progressive takes pride in offering quick plumbing service in Raleigh, Durham, Chapel Hill, Apex, Cary, Morrisville, Burlington, Carrboro, Wake Forest and the surrounding areas.
The Progressive Difference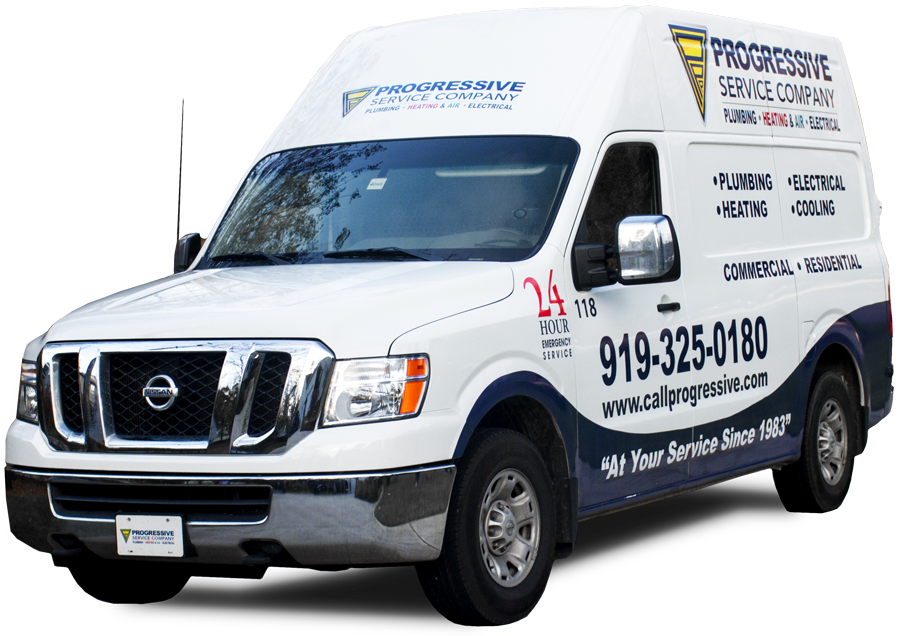 Quick response by helpful staff
Knowledgeable plumbing professionals
24-7 service
Financing to fit your budget
100% satisfaction guarantee
Don't stress! Call us for your next plumbing emergency. Let us show you the Progressive difference! We proudly offer round-the-clock plumbing services and repairs. 919-325-0180
Contact Us Today Claim A Service Coupon